Do you want to drive more traffic to your website and improve your search engine rankings? Then, let me tell you something: link building is crucial for your website's success. But no worries, our team of experts will handle all your link-building needs. If you're looking for a reliable source for quality backlinks, look no further than Editorial.Link.
In the realm of SEO, editorial links are like diamonds; these are first-rate backlinks from trusted websites that are organically offered based on the value and integrity of your content. Unlike other types of links (e.g. acquired links), editorial links are neither purchased/exchanged nor are they manipulative or spammy in any manner. In other words, they stem from a genuine interest in your work and a natural desire to share it with a larger audience.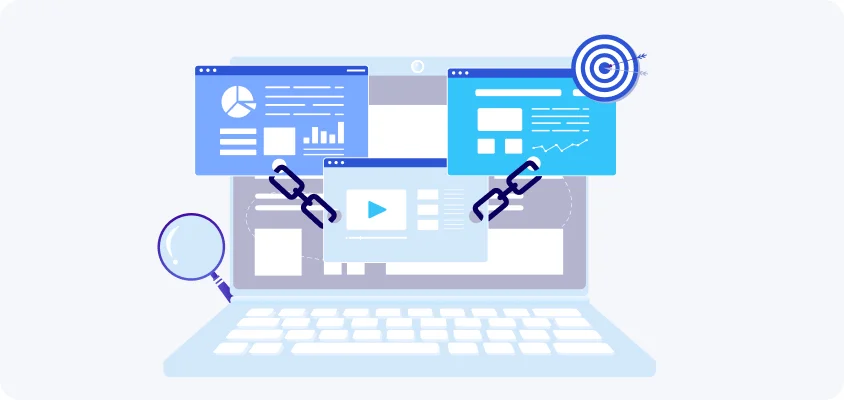 Hence, if you're enthusiastic about driving more traffic to your site and enhancing its SEO, it's time to concentrate on getting quality backlinks. You can trust us because we know what we're doing when it comes to search engine optimization. It's like planting a garden, in a way; the process takes time, patience, and careful cultivation to reap the rewards of a bountiful harvest.
With us, you can harness the power of high-quality backlinks and take your website's SEO to the next level by providing useful content, finding potential publishers, and cultivating strong long-term relationships with them. Using naturally attracted links, you will be able to position your brand as a trustworthy source of information while driving more visitors to your website. After all, a website without such links is like a ship without a compass, lost in a sea of digital noise and confusion.
Now, let's get down to business and talk about what you can get from this article:
Section 1: Understanding Editorial Links
Section 2: Why Choose Editorial.Link?
Section 3: Why Editorial Links Are Dominating in Successful SEO
Bottom Line
Section 1: Understanding Editorial Links
An editorial link is an organically-occurring inbound backlink on a website that leads directly to a major publication on your website, i.e., the one you're promoting. However, this can also be a niche resource. Usually, such links lead to valuable and relevant content that people find trustworthy on, say, news sites, useful blogs, or reviews.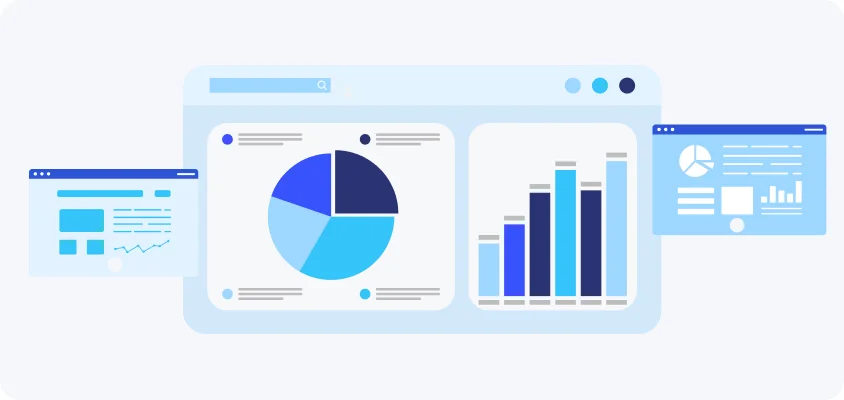 Editorial links are used to promote your brand, increase your online visibility, and expand your audience. In other words, these are your honestly earned links that are the most valuable and in-demand gems your website can get. However, to attract them, your content must be of high quality and specific.
The key distinction between editorial backlinks and other sorts of links is that you are not compensated for posting them because, well, you did not request them or pay for them. That being mentioned, you can obtain them without contacting the website owner that is referring to your resource. Still, it's like a game of chess; every move counts, and every strategy must be carefully considered to achieve victory.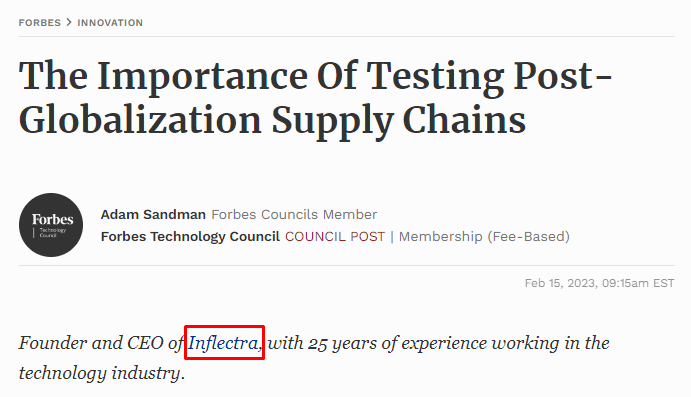 The main types of editorial links are as follows:
A link to the site as a source of additional information on the topic;
A link to the site as the author of the infographic;
Inclusion of the site in a selection of recommended resources or the best publications on the topic;
A link to one of the company's experts as a source of valuable experience and information;
An interview with someone related to your company.
Why editorial links are important for SEO?
Obtaining backlinks can be challenging since they are acquired naturally, but the advantages are well worth the effort. You want to make every effort to beat your competitors at the top of the search results and get there first.
Editorial links will increase the authority of your website, enhance your SEO results, and attract more visitors to your site. In fact, they act as a symbol of confidence and admiration from other publications and may well help dominate your industry and turn you into a reputable influencer. Now isn't that something worth striving for?
So why this link type is getting so much attention? Check out these next reasons:
Editorial links provide a powerful boost to your SEO metrics;
You can simultaneously promote your website, overall business, and personal brand;
Editorial links come from real businesses, startups, etc. They are quite difficult to get.
Section 2: Why Choose Editorial.Link?
So how can you make your website climb the ranks and get your perfect white-hat backlinks with minimum effort? We all know that there are plenty of ways and strategies to try and double your chances from reputable sources. But let me tell you this: one sure way is to outsource this task to professionals.
And here we are! Editorial.Link is ready to make your website stand out with our top-notch services! Let us do the heavy lifting for you and watch your website climb the ranks! Most importantly, we don't ask for upfront payments so you don't have to think twice.
I'll be honest with you, without proper link building your website is missing out on valuable traffic. With us, you can get relevant backlinks in three simple steps:
Fill out the brief. Tell us about your product or service and target landing pages;
Choose your sites. We offer only top-notch business resources for your specific niche and long-term relationships. No "harmful" or "suspicious" sites;
Pay when ready. We'll wait for your approval and relevant sites from our list. You don't have to pay a dime for sites that you don't need.
You might not realize it, but link building can make all the difference in your website's ranking. It's like constructing a building brick by brick, with each link acting as a solid foundation for your website's success.
In other SEO companies, you have to pay upfront and have no control over the link-building process, you just get links. We don't work like that. For us, it's all about transparency and efficiency at every stage. That's why we cooperate only with real businesses and use white-hat SEO optimization practices. No keyword stuffing, cloaking, or other shady tactics.
After all, as Vinna La Barbera (LinkedIn), an imFORZA founder and a digital marketing expert with years of experience in business development, once said in his article:
"The SECRET is to build real relationships for the best links"
(c) Vinny La Barbera
And that's exactly what we do with reputable site owners!

All in all, we know what we're talking about when it comes to building editorial links. Here, just check out the results of our clients below.

Boxmode Case
Boxmode offers a free drag-and-drop website builder for businesses and web developers in various niches. These guys wanted us to help drive more traffic for "drag and drop website builder" and a few other keywords. We received detailed instructions with relevant pages and anchors and offered a package of 30 links per month.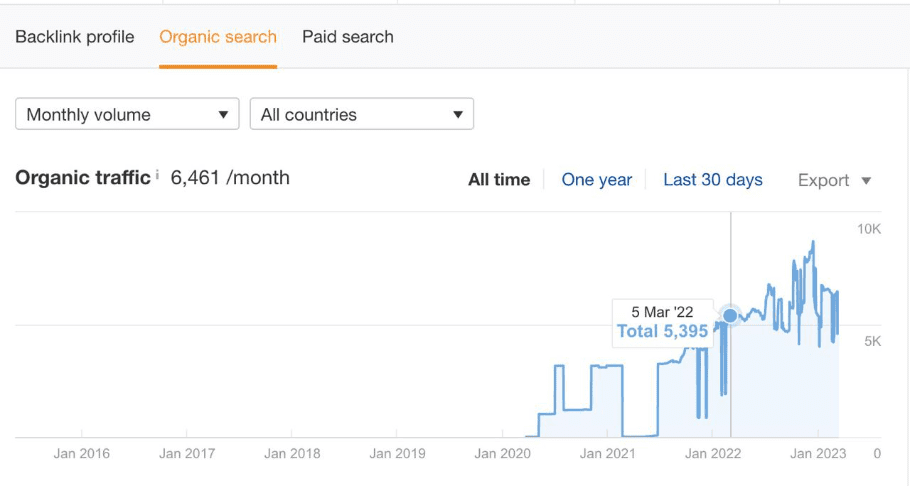 In 12 months, we managed to get 245 links for Boxmode, which resulted in the company being ranked 4th in Google for the above-mentioned keyword. Moreover, Boxmode is also made its way into Google's top 10 for:
"template website builder;
"recruitment website builder;
"architect website builder;
"website builder for travel agency," etc.
Now Boxmode marketing team can sit back and relax, as we took care of their link-building needs and drove more traffic to their website. And you can be our next client!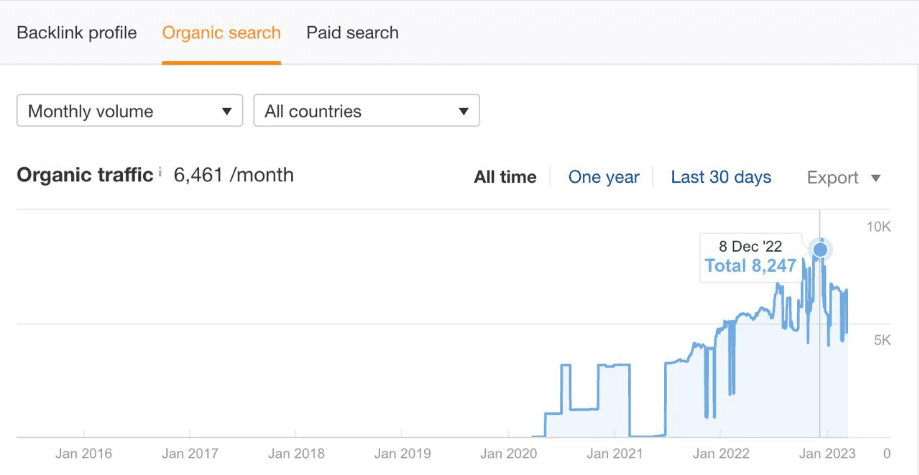 And here are just a few reputable sites that we got links from:
Appsumo.com (DR 81);
Flippingbook.com (DR 91);
G2.com (DR 90);
Cloudways.com (DR 90);
Monday.com (DR 88);
Premio.io (DR 83).
Our team of experts will help you build the links you need to succeed in today's competitive online landscape. With us, you can say goodbye to boring, stagnant website traffic and welcome an influx of new visitors. We kindly invite you to check our other case studies.
Section 3: Why Editorial Links Are Dominating in Successful SEO
Editorial links are the lifeblood of your website, pumping traffic and authority to all corners of your digital domain. And two or three editorial links will do more good for your SEO than hundreds or thousands of spammy links obtained, say, through XRumer.
Strengthening your credibility. Getting links from other reputable sites can build credibility for your business and you personally, as an expert in a particular field;
High positions in search results. Organic white-hat links will be a serious advantage in the race for the top rankings in Google. They impart trust and link weight to your site, help diversify your link profile and, in some cases, even generate referral traffic;
Forming links and business contacts. Even if you've addressed other site owners just to get a link from their resources, you can still start a dialogue that might lead to a long-term and productive collaboration. Take advantage of this;
Brand development. Mentions and links from reputable resources help build your personal and corporate brand. That's pure truth! Through in-depth commentary, case studies, and articles, you show your expertise, build trust, and attract new customers;
SEO rankings. One of the most significant advantages of editorial links is their SEO value. The impact of links from credible sites helps your SEO since they offer valuable contacts to your company and help develop a solid profile. Don't let your competitors outrank you in search engine results!
Bottom Line
In today's competitive digital landscape, it's more important than ever to have a strong backlink profile. And if you're serious about driving traffic and boosting your search engine rankings, Editorial.Link is the key to unlocking quality backlinks.
Editorial links can significantly speed up your site promotion in Google. It all depends on your team's coordinated work on the site and the right use of techniques. Now imagine having a team of SEO experts working tirelessly to get you more backlinks and higher rankings.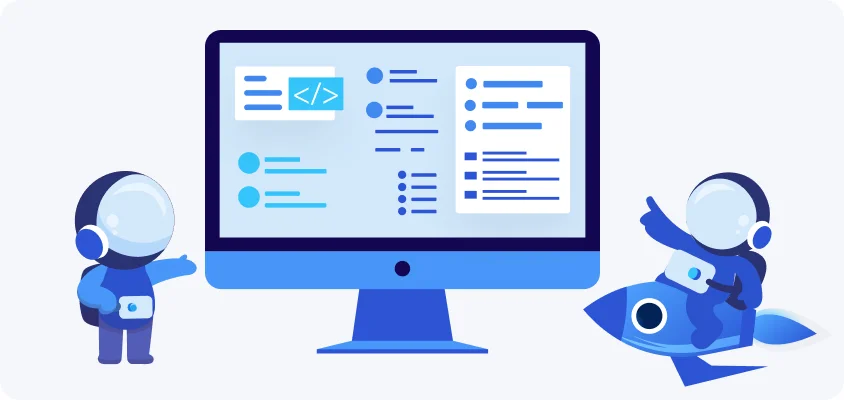 At Editorial.Link, we know the secret sauce that will add flavor and spice to your online presence, and boost your site's rankings. Our team has years of experience in the field to make your resource irresistible to search engines and visitors alike.
We can offer the following benefits to your business:
Personalized approach;
Established relationships;
Rapid link-building speeds;
Corporate blogs and real businesses only;
Data privacy by default;
A huge selection of sites;
Real customer reviews on Clutch.
Getting editorial links doesn't have to be challenging, just as building your credibility in competitive niches. And, of course, a lot depends on the right linking strategy and content quality.
Don't settle for mediocre rankings. Let us help you skyrocket to the top! And it's not just about getting more traffic, it's about creating a community of loyal followers who will vigorously support and promote your brand to the world. With us, you will not miss out on the opportunity to improve your website's authority and reputation. Start building your backlink profile with Editorial Links today!